You can check the page https://status.oapps.io to check if we have any open incidents or maintenance.
Open your smartphone and check it's online. Run WA Business. Can you see the messages coming?
Go to Marketplace -> Installed apps -> OAPPS for LiveChat -> Settings. Check your phone is paired. If you see a QR code instead of phone status, try to pair your phone again.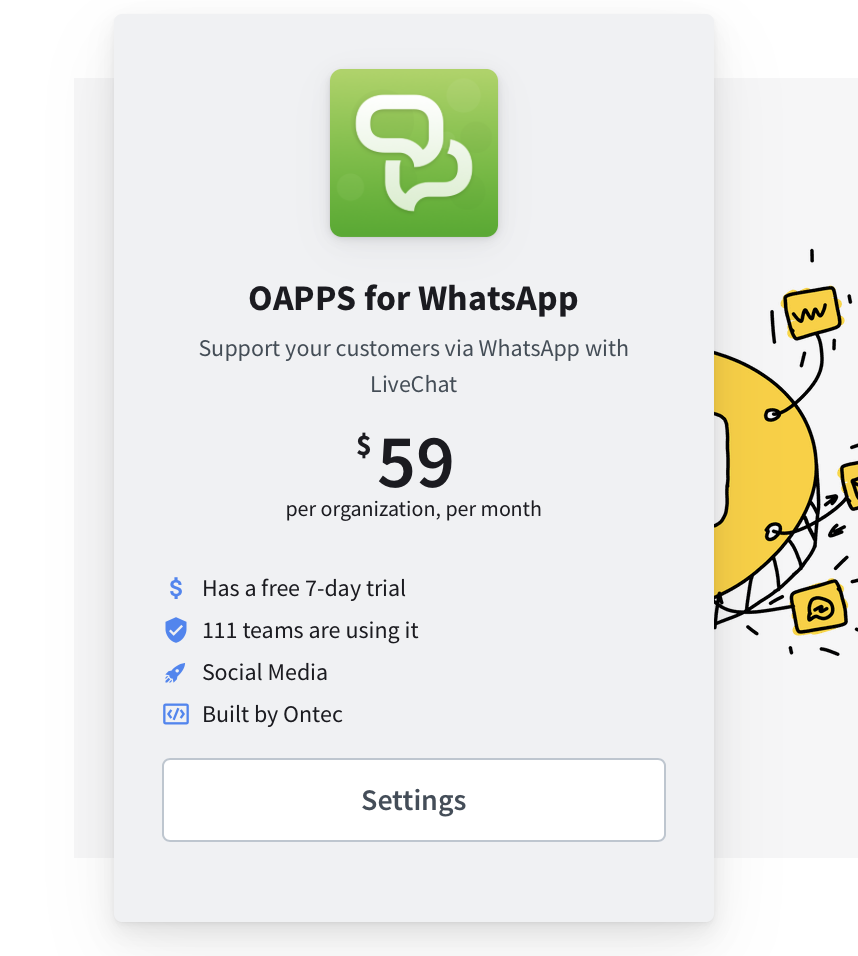 The normal session should look like this:

Please contact us if you see a QR code or any error message.
Note: Integration largely depends on the availability of WhatsApp on your phone for us. Bad connection will cause delays and potential losses of messages.
We ask you to keep in mind that our app depends on your phone network and WhatsApp session on it. Sometimes the connection with the app on your device may be lost for some reasons, this can happen even when WhatsApp is running in background mode on your phone. Please check that your WhatsApp app is not affected by energy-saving mode or other restrictions. So it's ideal to keep the app on an active screen with a charger plugged.
We recommend to use a separate phone for this.
Please don't start another WhatsApp Web sessions to avoid conflicts.